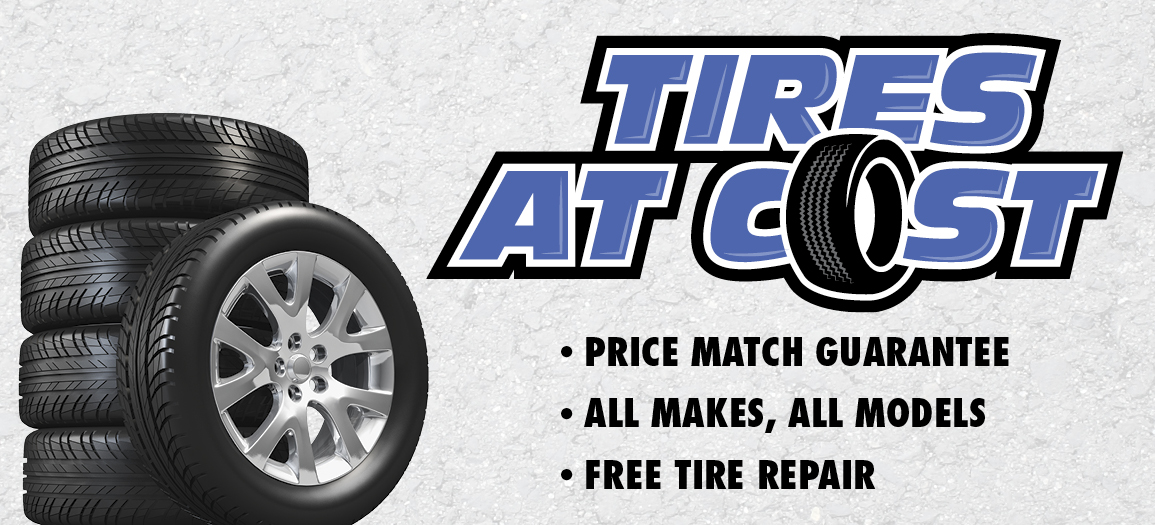 The Tires at Cost program was launched to better serve our customers. We here at Lakeland Ford wanted to make it easier for everyone to get an inexpesive tire without losing quality or performance.
We stand behind our program by offering a price match guarantee and free tire repair for all makes and all models.
There are three ways to find out the prices of your tires.
You can search below by Year/Make/Model, but you will also need to know the size of your rim.
You can search below using the tire size. (ex. 235/50R18, this is located directly on the side of the tires that may currently be on your vehicle.)
You can contact us directly and we can do the searching for you! Just be sure to know the Year/Make/Model and rim size of the tire you are looking to purchase. Contact a parts advisor at (306)764-3325 or by coming directly into the dealership. We would be happy to help you!
---
Use the tire tool below to help select the right tires for you.
---
---
---